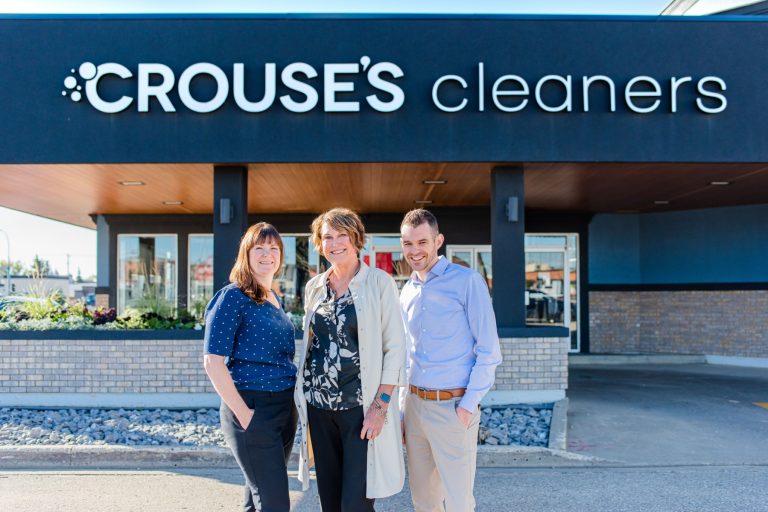 Since1979, the Crouse family has helped Grande Prairie look its best.
When Mel and Bea Crouse bought into the One Hour Martinizing business in Towne Centre Mall in 1979, they probably didn't expect the family business to still be going strong three generations later. But we know they would be proud of what their children and grandchildren have continued to build.
Taken over by Merv and Dawn Marie Crouse in 1994, Crouse's has become a cornerstone in the community, and continues to be the leader in Grande Prairie's dry cleaning industry.
We are proud to employ nearly 20 staff, most of whom have been with us for years. We are committed to excellence in customer service and innovation in technology and training to keep up with advances in textile and garment care.
Much has changed since 1979, but our commitment to garment care has not. Whether its a family heirloom wedding gown, or a pair of favourite coveralls, you can trust the family and staff at Crouse's to take care of the clothes you wear.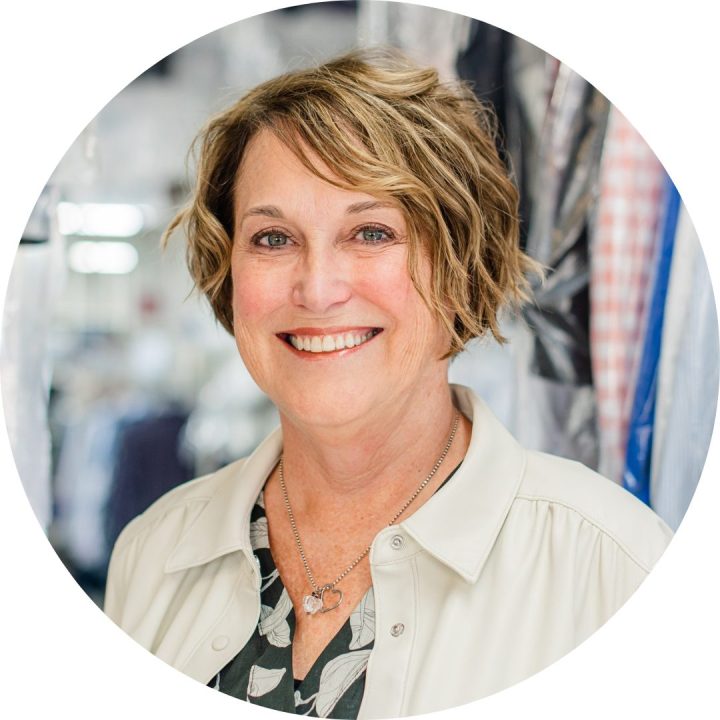 Dawn Marie Crouse
President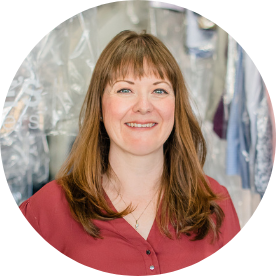 Kathleen Crouse
Account Manager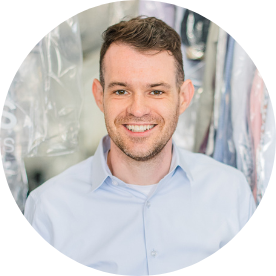 David Crouse
General Manager
Core Value No. 1
Community Involvement
We remain actively involved and devoted to the community in which we are grateful to live. The Coats for Kids campaign will remain an important part of our history and future moving forward, and we are incredibly proud of that.
Core Value No. 2
Customer Loyalty
Our customer's loyalty is a direct reflection of how well we do our job. Word of mouth means more than just marketing to us. We are committed to maintaining the high standards our customers have come to expect.
Core Value No. 3
An Everyday Necessity
We want to make things easier and convenient for our customers because we believe that providing clean, laundered and pressed fabrics should be an everyday necessity, not just a luxury.
Core Value No. 4
Quality in Everything We Do
We believe that quality should apply to every cornerstone of our business, From using premium detergents, to maintenance of equipment being a priority, to the detail & time that goes into hand finishing individual garments.
Core Value No. 5
Managing Time, Expectations & Family
We have made it our commitment as a family business to better manage our roles, our time and expectations within the company, while focusing on individual & professional growth.
Core Value No. 6
Compete Kindly
We embrace and encourage competition within our industry because it drives us to do better. Our belief system is such that everyone can learn from anyone - from systems and procedures to safer environmental standards and practices.
Core Value No. 7
Focused on Innovation
We recognize that innovation and continuous improvement should be top priorities to help advance our business. We consistently revisit best practices and find ways in which we can improve technology, systems, services and procedures.
Core Value No. 8
Respect for Everyone
Our culture revolves around respect, expanding far beyond just our four walls, from our customers to our staff and community. We strive to show deep respect to everyone we interact with because it's the right thing to do.
Crouse's is proud to do what we can to give back to the Grande Prairie community. In addition to the annual Merv Crouse Coats for Kids campaign, we support a number of community groups and charities each year. We encourage you to click the links below and join us in supporting these important initiatives.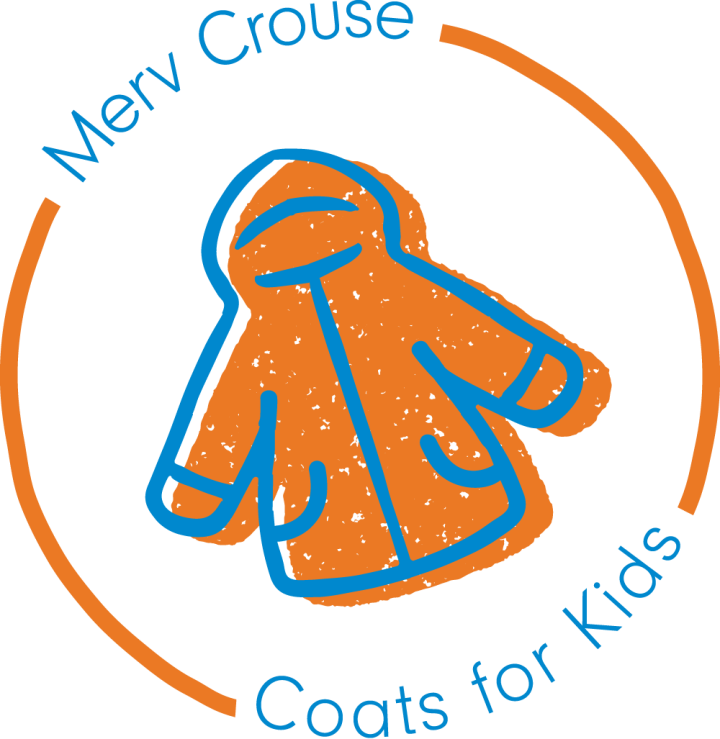 Awards and Honours

Crouse's Cleaners is proud to have been recognized by our industry peers for a number of awards and honours. We are thankful to our customers, employees and vendors who help us to constantly strive to provide the best cleaning services for our community!
In 2018, we received the Art Ouellette award, which is given annually to someone who maintains their property in such a manner as to be an inspiration to others.
In 2018 and 2016, we received worldwide recognition for being one of the top 100 textile professionals in our industry by the International Committee for Textile Care (CINET). In 2016, we were also the recipient of a special award acknowledging our innovative business plan for cleaning oilfield workwear by CINET. In 2018 we were recognized as one of the Top 20 Industrial Textile Cleaners by CINET.
In 2012, we were honoured to receive the Grande Prairie and District Chamber of Commerce's Dan H. Minchin Award, which recognizes local businesses for long term achievement. The recipient is a business that people can observe and say "They do a good job and they're a very valuable asset to the community."
CINET Top 45 Cleaners Worldwide 2020
CINET Top 15 Industrial Textile Services Worldwide 2020
Art Ouellette Award 2018
MfM Inc. – Website of the Year 2018
MfM Inc. – Social Media of the Year 2018
CINET Top 100 Cleaners Worldwide 2018
CINET Top 20 Industrial Textile Services Worldwide 2018
CINET Top 100 Cleaners Worldwide 2016
CINET Special Award Recipient 2016 – Business Case
Grande Prairie and District Chamber of Commerce – Dan H. Minchin Award
MFM Inc. – Van of the Year 2012
Nominated – Grande Prairie and District Chamber of Commerce – Business of the Year (over 10 employees) 2011
Our commitment to innovation goes above and beyond. Not only are we focused on improving and advancing our services and technology, but also our systems and procedures. We consider ourselves to be at the forefront of our industry and as such we will continue to seek ways to improve both our environmental footprint and our adherence to strict safety precautions for our customers and staff by using the industry's best practices.
The foundation of our company is built on our values, which distinguish and guide our business practices. Crouse's Cleaners will continue to focus on more innovative and safer ways – from how we operate to how we clean our customer's garments. While always following environmental regulations, we will strive to go above and beyond and are devoted to doing our best through continuing education, research and adaptation of the newest industry advances.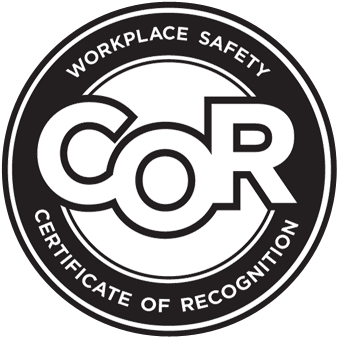 COR Certification
Crouse's Cleaners is committed to providing a safe and healthy workplace. We show this commitment by having our Certification of Recognition (COR). Our team works hard to maintain this nationally recognized standard and a culture of health & safety at our worksite.